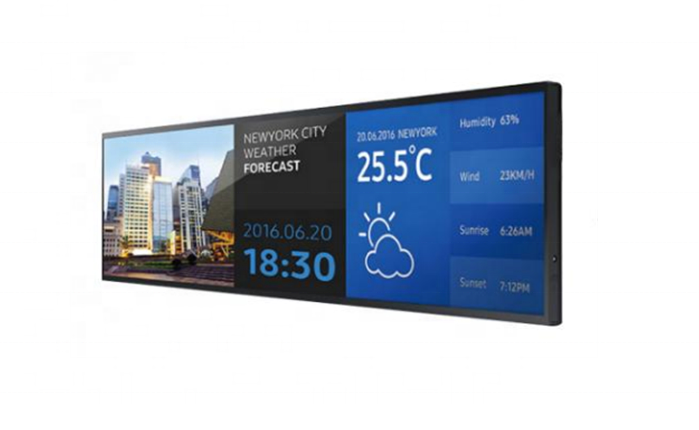 An effective way to stay one step ahead of the footfall is to add PREOKCHECK 24/7 to location, barrier, entrance way to determine temperatures and social distancing measures.
Already onboard into the IP65 3000nit Bright outdoor enclosure of the Sign 48 gives entrance ways, columns, location exits and above doorways or kiosks the ability to get messages and wayfinding delivered. With fully onboard Media playback and 4G/5G Sim capability as well as Wi-Fi or as an on-premises Networked display.
Enable your locations to be able to keep people moving with dynamic interactive data digital signage.
The accurate live data stream helps count real time capacity and thermal data and help direct people around your locations.
Deliver brand messaging, or important safety messaging to your customers.
With environmental thermal monitoring, check people have normal body temperatures at point of entry. 
Help to monitor the health of the general public allowing society to keep moving.
Offset the costs of ownership with advertising revenue.
PLACEMENT RECOMMENDATION
It can be used with access gates and access control for communities, office buildings, schools, hotels, scenic spots, transportation hubs and other public service places.
SPECIFICATIONS
Sensor quantity                    4K & AR Glass light Sensor
Supported                             OS Windows, Linux, Android
Processing                             Intel i5 or Rockchip Processor Rockchip® RK3368 (1.5ghZ, octa core)
Light transmittance             ≥89%
Panel backlight                     TFT-LCD
Active display area               1021*290 mm
Physical size                          1730mm (H), 360mm (w), 164mm (d)
Number of pixels:                 3840 x 1045
Luminance of white             1200-3000 (Typ.) nits
Contrast ratio                       3000:1
Viewing angle                       178/178 (wide) degree
Aspect ratio                           16:9
Screen Response time         6 m-sec
Lifetime                                 60,000 hours
Ratings                                   IP65, IK10, LTPRO Low E Grade toughened laminate
Colour                                    Black, White, Gun Metal, Custom RAL on MOQ.